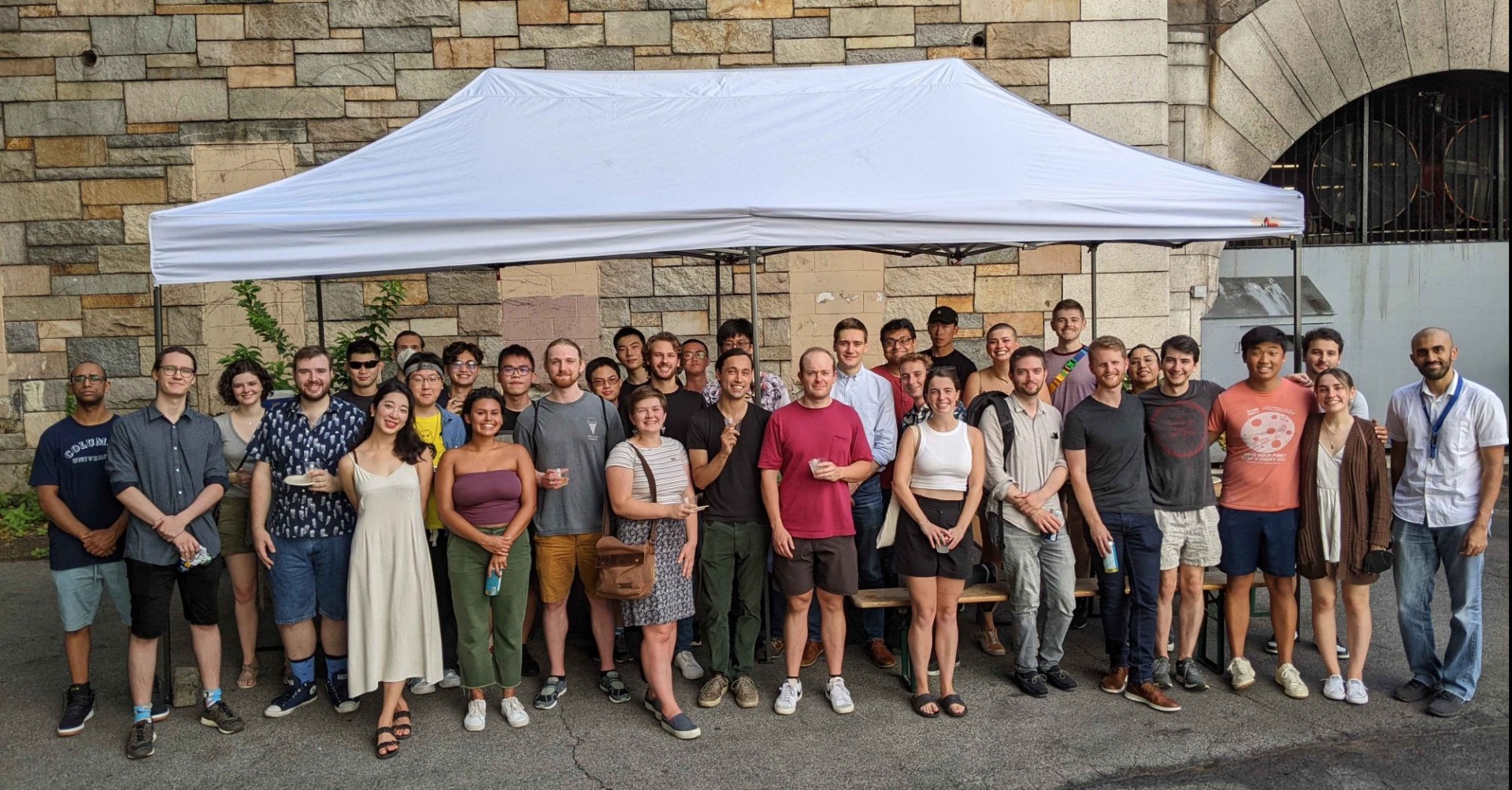 AMPS is a student government group, representing all APAM graduate students and working to enhance their experience at Columbia. Our mission is primarily focused on:
Planning social, academic, and professional events
Building community between Master's and PhD students, faculty, and alumni
Advocating on behalf of students with the department and the school
Communicating with students about topics relevant to them in the broader community
All our meetings are open to all APAM graduate students and can be found on the calendar page. To become more involved, join a committee to assist the executive board members in this work, or run for an executive board position.
August 26, 2022
AMPS held a welcome back party at Ellington in the Park, with lots of good weather, good drinks, and guacamole. Even some incoming students turned up before their official orientation to meet continuing students and future classmates!
June 24, 2022
AMPS held its first summer BBQ this Friday, with lots of PhD students - and even some Masters here over the summer - in attendance. Burgers, veggie burgers, and Impossible burgers were on the grill, but the highlights were the asparagus and the KBBQ cooked excellently by our treasurer.